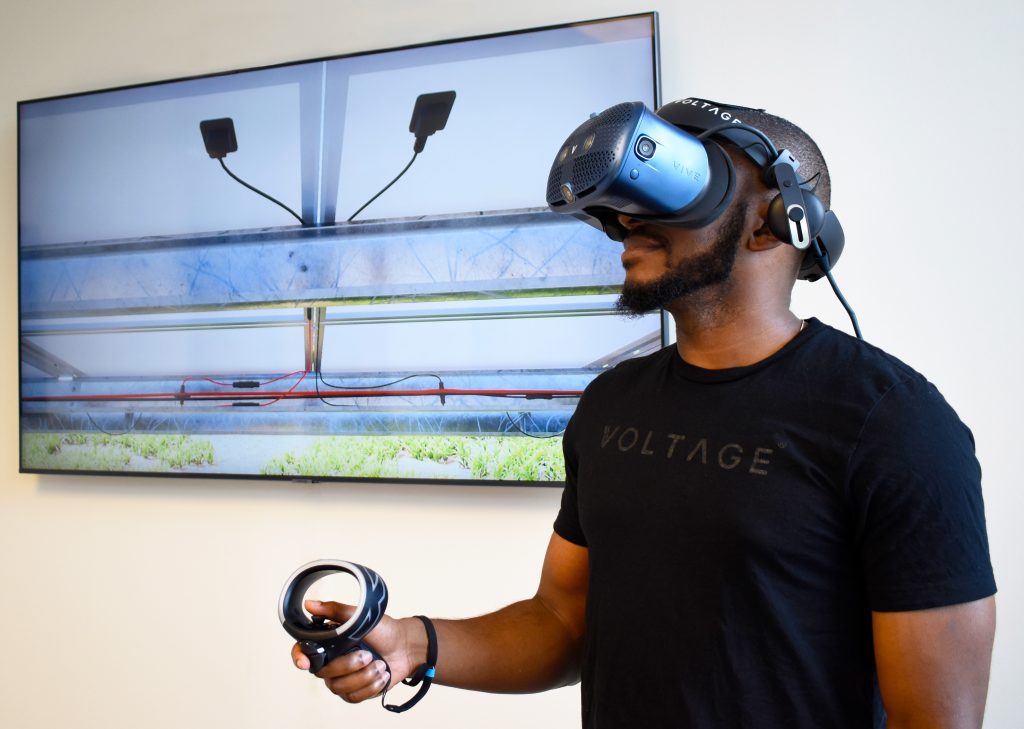 Voltage customizes state-of-the-art digital VR / 3D rendering files for each project. Plan-specific components are expertly designed and implemented by our 2D and 3D teams. The results are a fully rendered project layout for our industry partners to walk around "in" and on.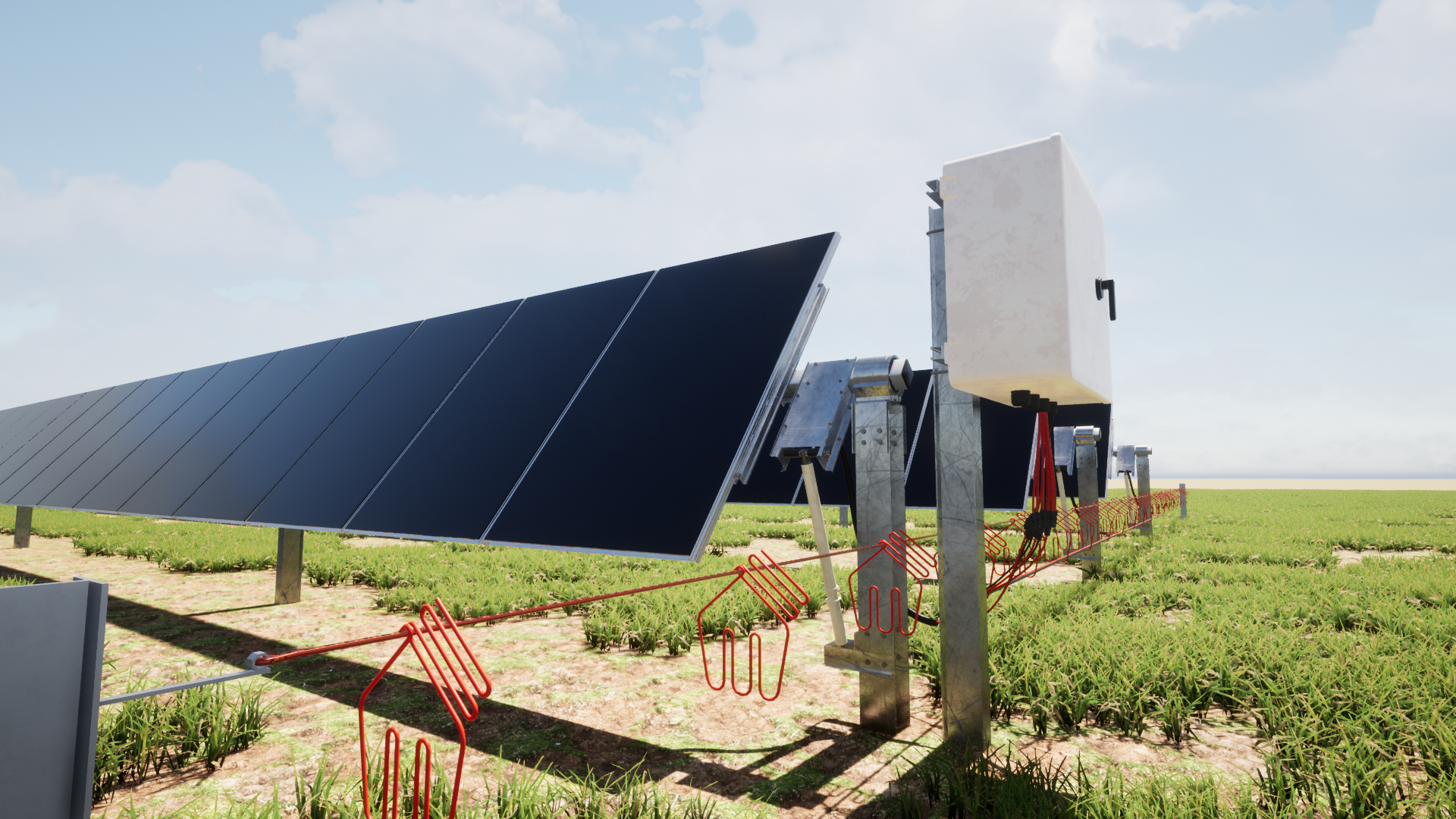 With "Voltage Reality" – our VRX designers take a set of 2D plans and raise them up out of the ground to go inside the design – your engineers and procurement teams can go into their site without placing a single panel, inverter or component on the ground at the actual project.
State-of-the-art VR / 3D rendering files enable engineers and preconstruction to more accurately address revisions and design options lessening the number of change-orders resulting in a better financial bottom line for the project.
Click on the 3 block icon to the right for VR location options in this demonstration project.