Here at Voltage, we take pride in our highly customized services that we offer each customer. Expert engineering, exceptional quality manufacturing and innovative products are only part of the story. Let us show you how our services can benefit your next project.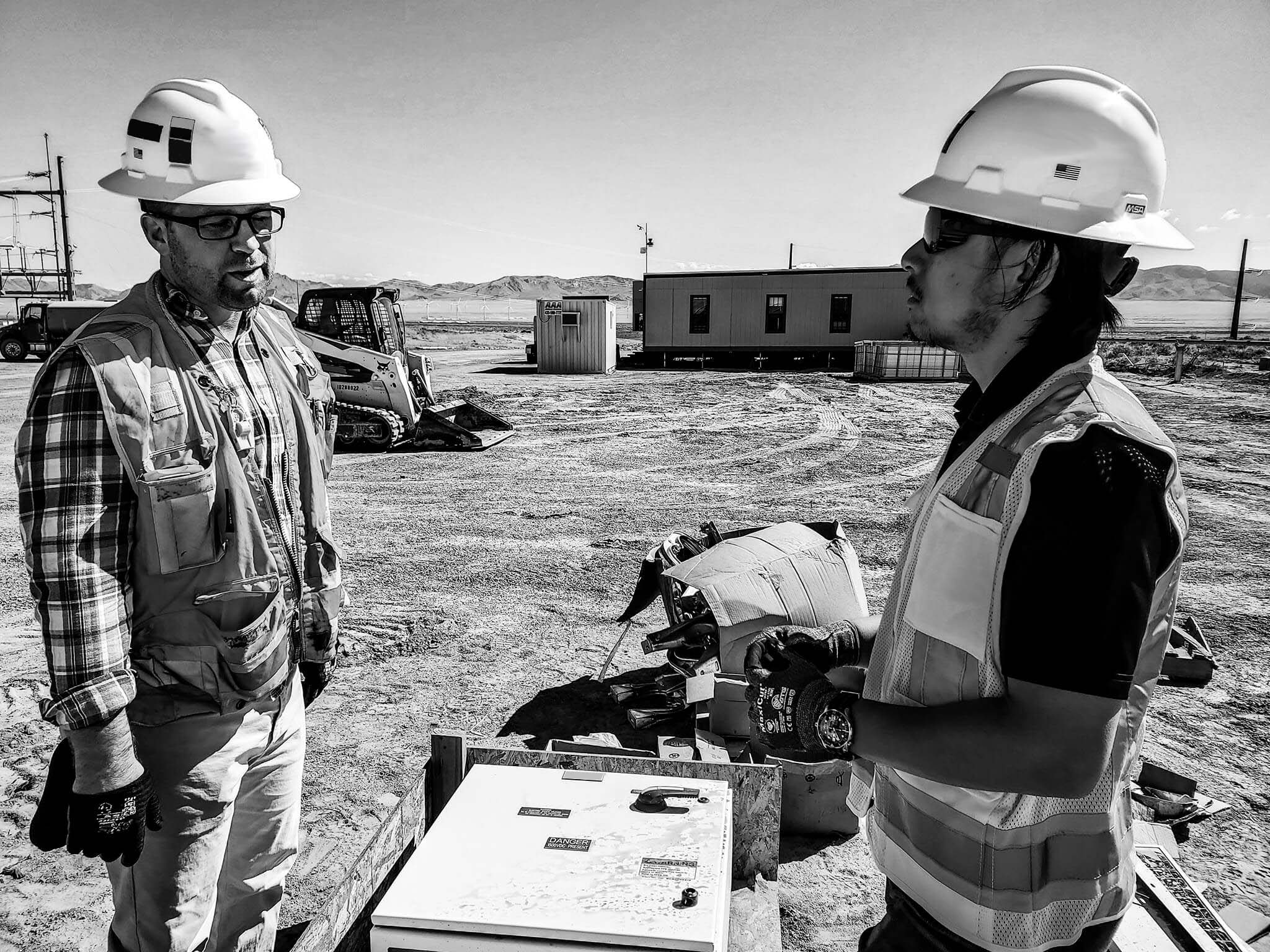 Voltage supplies superior EBOS solutions through genuine collaboration with our industry partners and drawing on the extensive and diverse experience of our valued staff.
Implementing innovative technologies beginning with the design and manufacturing processes through to installation creates better workflow, cost reductions and labor improvements resulting in industry leading best practices and procedures.
In order to get our products to the project site, Voltage has an operations team that continually executes highly coordinated as-needed deliveries enabling efficient on-site material handling.
---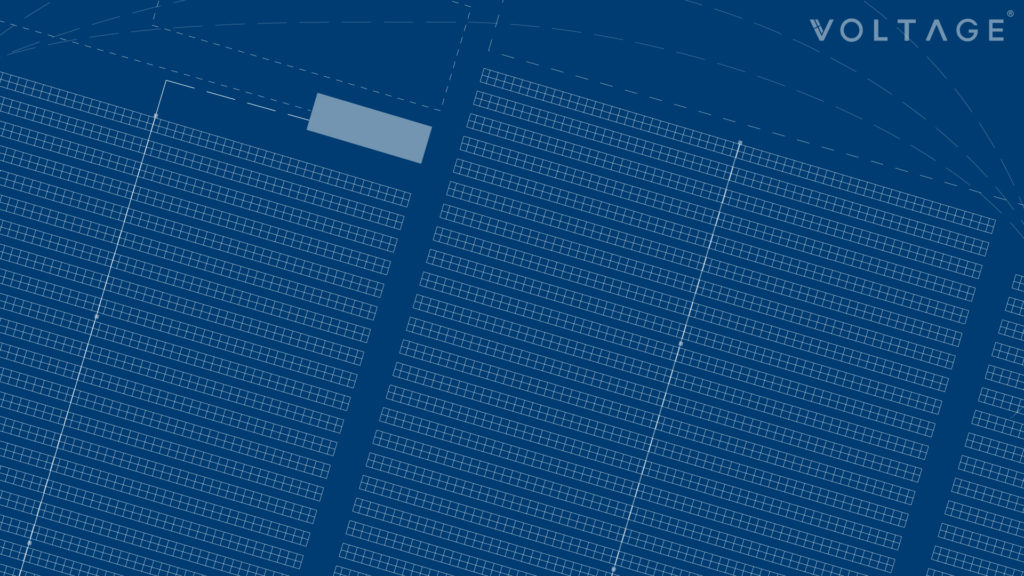 Engineering
Voltage is an engineering rich company and extremely proud of our team's expertise. We offer guidance and collaboration to create ideas and innovate methods that help reduce installations costs, minimize material needs and speed up procurement.
We encourage our clients to involve us in projects as early as possible. If needed, Voltage can offer several designs during the proposal phase, allowing our clients to consider the varying options that may be available.
Our expert team closely collaborates with our customers and execute unique designs necessary for each project from the pre-construction phase through to final installation ensuring the best results possible.
We take on the responsibility of simplifying the process.
---
Voltage utilizes state-of-the-art 3D rendering/modeling programs in a variety of ways that are beneficial to our customers. By transitioning from traditional 2D drawings to a very realistic 3D rendering, it is easier to communicate the design features and products "in action" for each project design.
Simulating onsite wire design enables engineers to more accurately pinpoint variables and address challenges before the first reel is installed. The 3D renderings augment pre-construction training saving the project time and money.
Voltage 3D renderings and virtual reality files are also a vital training tool for our industry partners both onsite and in the office.
---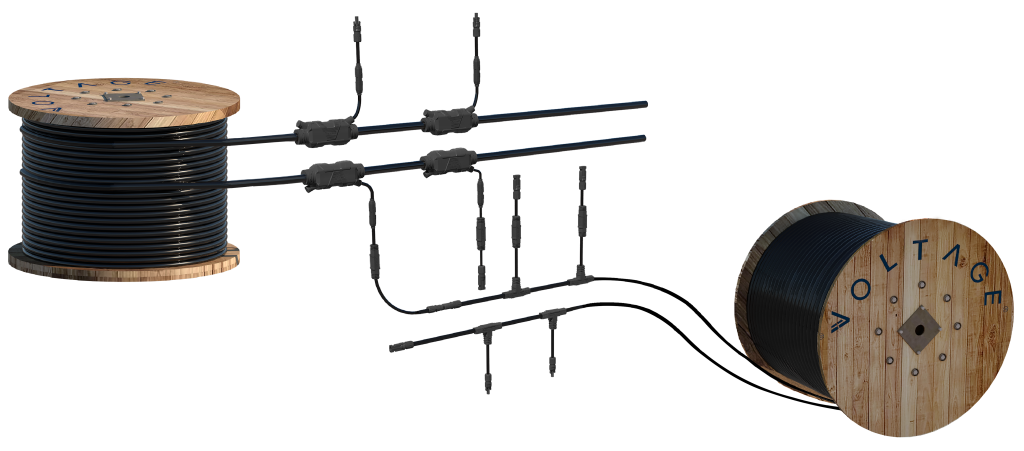 Pre-Assembly
Voltage preassembled string harnesses are made specific to each utility project using preliminary drawings to design customized and integrated EBOS harnesses. All wiring harnesses, branch connectors, T/Y/X kits, and inline fuses are pre-installed with homerun extenders and integrated on spools in the manufacturing facility. Each reel is labeled with specific designated row identification numbers to ensure the proper installation location on the project site.
Once they are delivered, the reels are installed by simply unspooling the preassembled harness down the tracker row and connecting to the PV modules. The system minimizes labor, saves valuable time and increases productivity.
---