String Harness Specifications Rated for 1500V PV Systems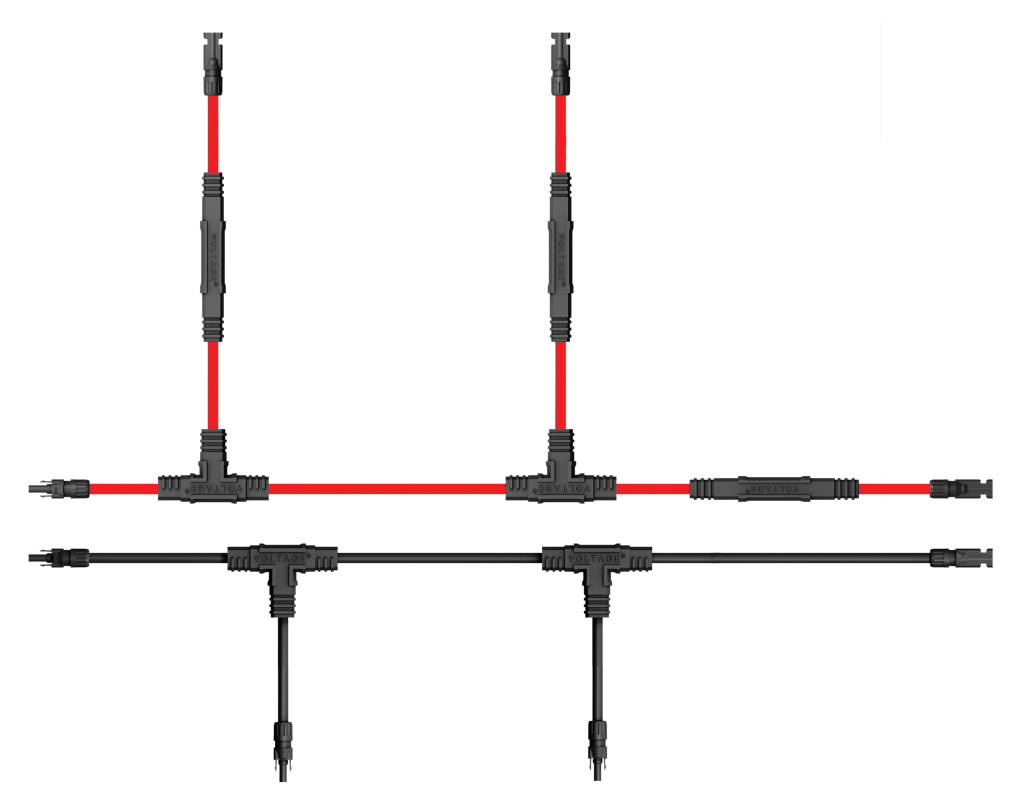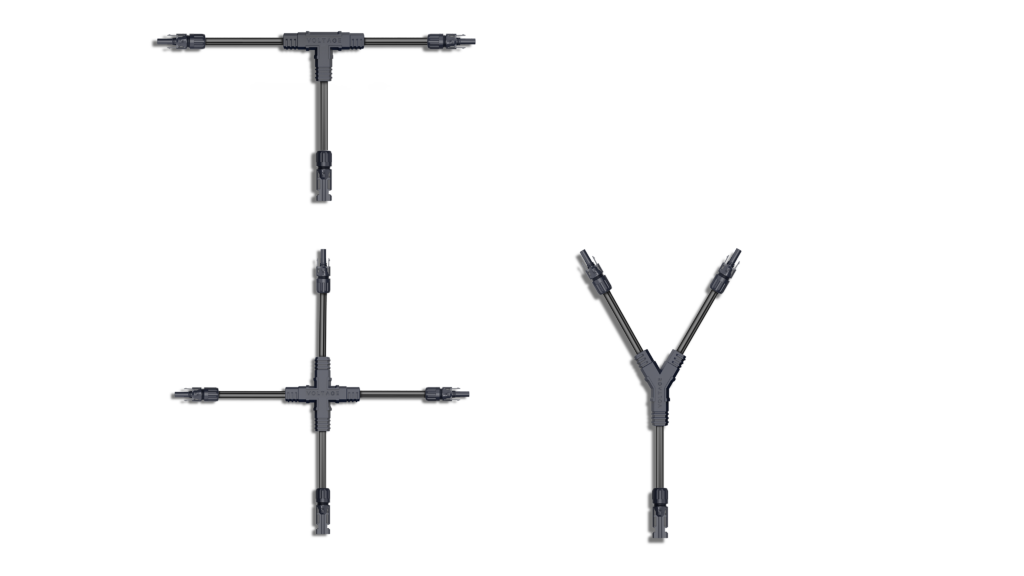 Voltage creates fully customized string harness systems from our customers' drawings. These configurations are capable of connecting all possible variations of module and racking systems.
Voltage engineers closely collaborate with our customers' engineers to ensure the proper wire gauge is utilized to account for all current and voltage drop calculations.
---
2kV PHOTOVOLTAIC COPPER WIRE
6AWG 8AWG, 10AWG or 12AWG
OVERMOLDS
CONNECTORS
Staubli MC4 / EVO2
Amphenol H4 / UTX
Trina TS4
LONGi PV-LR5
Jinko PV-JK03M
SUNTER – PV-ZH202B
Canadian Solar T4-PC
QC 4.10-35
Other module matching connectors as specified
---
IN-LINE FUSES
Fuse options: 2A–60A
Fuse brands: aDLER, Littelfuse, Merson, DF
2kV PV copper wire: #12AWG, #10AWG #8AWG OR #6AWG
Colored wire JACKET available
IP68 Rated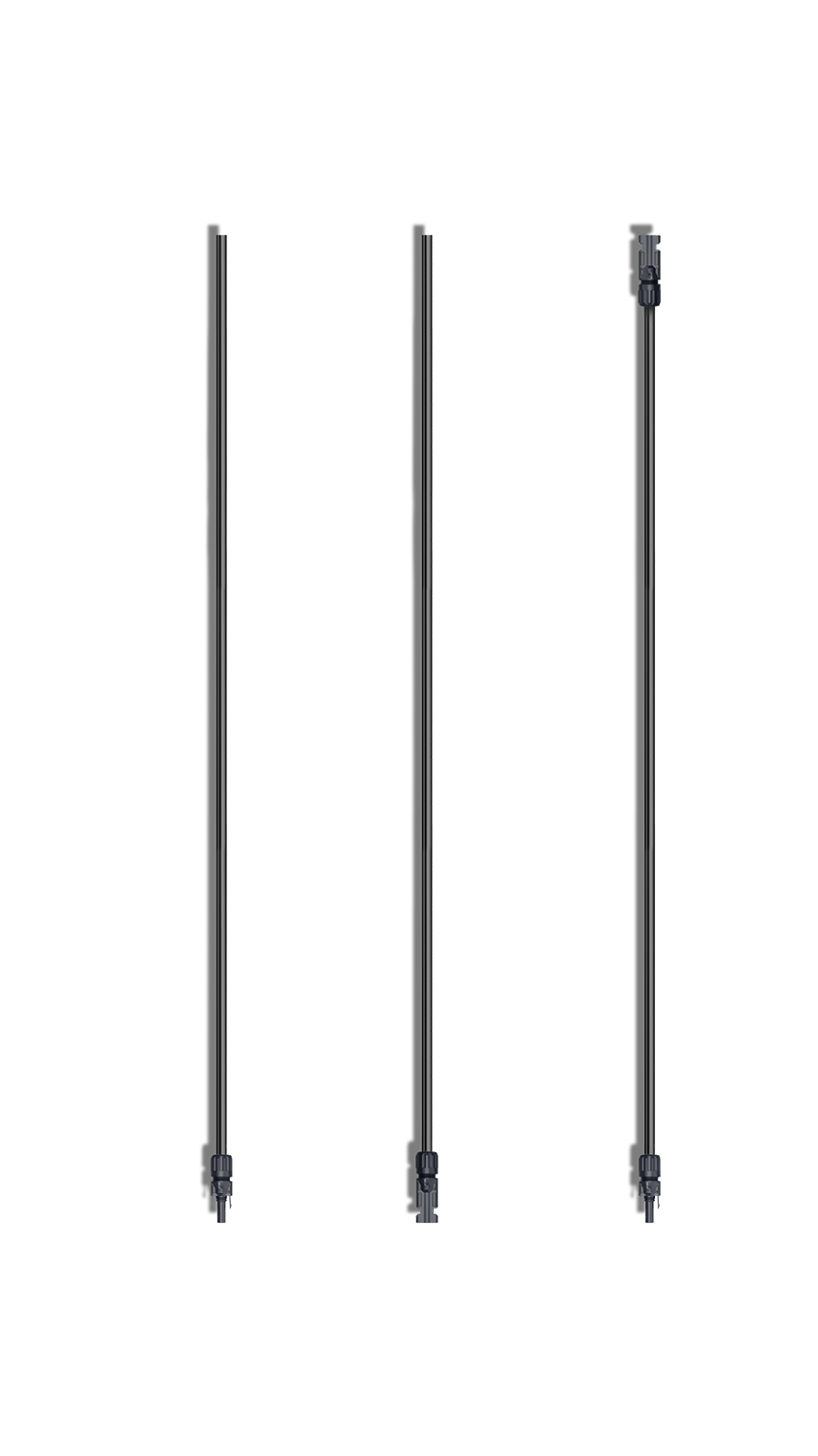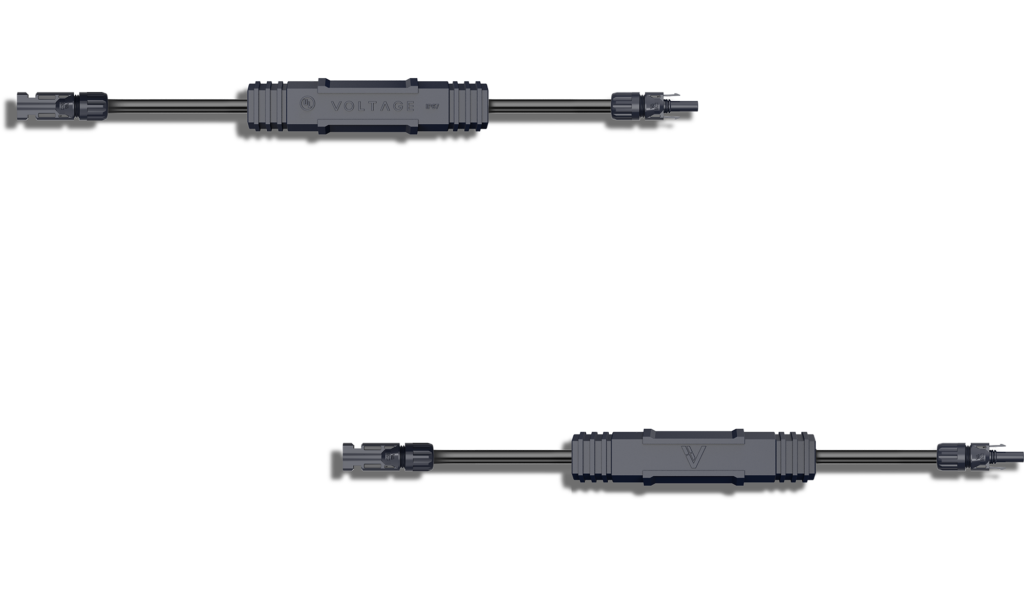 ---
JUMPERS & WHIPS
Various connectors brands available
Colored wire insulation available
Labeled per customer nomenclature
Pre-cut and assembled homerun source wires and bundled per combiner box unit
Shipped in boxes or on spools
100% conductivity tested
FEATURES
Reduces on-site assembly
Reduces material consumption
Increases installation efficiency
Reduces installation cost
Module-matching connectors
STANDARDS
Conforms to UL Std. 9703
Certified to CAN/CSA Std. C22.2 #182.5 Photovoltaic Connectors
Certified to CAN/CSA Std. C22.2 #271 Photovoltaic Cables
Certified to CAN/CSA Std. C22.2 #198.2 Sealed Wire Connector Systems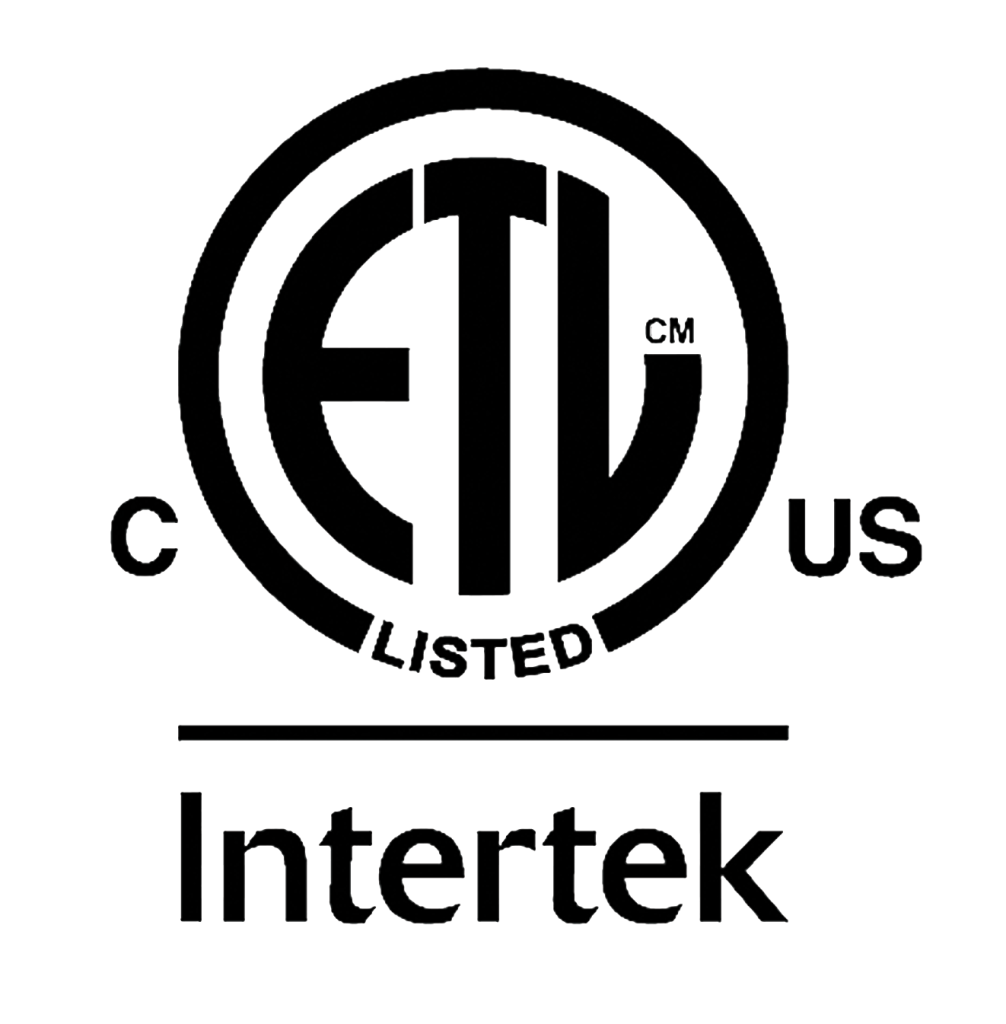 ---
37% less wire
62% less installation time & less labor needed
5-year guarantee
---
To Receive Our Complete Catalog
Contact Us
Would you like our full catalog?
Please fill out this form to receive a downloadable .pdf catalog in your inbox. Please note, catalog specifications are subject to change without notice.