Construction:
Conductor: #2AWG through 1500kcmil Class B compressed concentric lay stranded 1350 aluminum.
Conductor Shield: Extruded semi-conducting thermoset polymeric stress control layer.
Insulation: Extruded tree-retardant cross-linked polyethylene (TRXLPE).
Insulation Shield: Extruded semi-conducting thermoset layer, clean and free stripping from insulation.
Concentric Neutral: Helically applied, annealed, solid bare cop per wires.
Jacket: Black, non-conducting, sunlight resistant, XLPE Jacket extruded to fill spaces between neutral wires.
Applications:
Used for primary underground distribution
Used in wet or dry locations, direct burial, underground duct, and where exposed to sunlight
Used at 35kV or less
Used at conductor temperatures not to exceed 105°C for normal operation
Insulation level: 100% Insulation level
Options:
Stranded copper conductor manufactured to ASTM standards
EPR Insulation
LLDPE jacket or PVC jacket
TYPE MV-105
Copper tape screen
Different concentric neutral level
Other voltages available
Sample Print:
VOLTAGE, LLC (UL) E509128 500MCM 35KV MV-105 TRXLPE 16x12 AWG 345 MILS 100% INS XLPE JACKET SUN RES 2020 **** FT
Standards: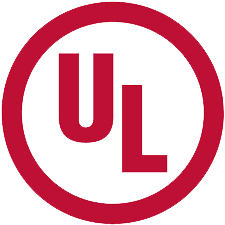 UL1072 Medium Voltage Cable
ANSI/ICEA S-94-649
ANSI/ICEA T-27-581
ANSI/ICEA P-45-482
AEIC CS-8
RUS U-1
ROHS Compliant
Packaging
Material cut to length 
Shipped on non-returnable wooden or steel reels 
Trefoil or parallel packaging available 
To Receive Our Complete Catalog
Contact Us
Would you like our full catalog?
Please fill out this form to receive a downloadable .pdf catalog in your inbox. Please note, catalog specifications are subject to change without notice.